Data driven SEO. No mystery, no surprises.
Good SEO takes time. There are no short cuts and if someone tells you otherwise, find another SEO provider.
We use a variety of tools in the process of achieving higher page rankings in addition to a solid social media presence and an engaging content marketing strategy. A tailored Search Engine Optimization program will boost website traffic helping you achieve business goals.
Our SEO Process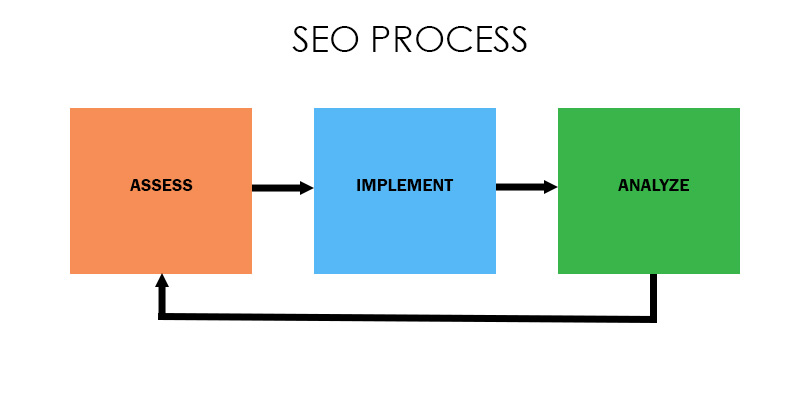 Our process is designed to keep our clients in the loop at all times. No mystery and no surprises.
Step 1 – Assessment
Every website and every business is different. First, we start by assessing your situation and make suggestions and recommendations based on your business goals. The assessment report includes:
keywords and current ranking
competitive analysis
links (Inbound and internal)
current on-page SEO support
page load speed
social media presence
After our assessment is complete, you will receive a detailed report including what the current situation is, what are realistic goals and how to get there. We'll also quote the cost of services. No mystery, no surprises.
Step 2 – Implementation
Next we execute on our suggestions and recommendations. Tasks we perform as part of implementation may include:
Step 3 – Analyze and Report
We analyze SEO progress on an ongoing basis and provide monthly reports so you can see how things are going for yourself. No mystery, no surprises. After analysis, we will re-assess anything if needed and continue with the implementation of the program. Our monthly report includes among other things:
site traffic measurements
rankings data
link growth
conversions and goals
page speed data
If you want to know more about our SEO services or have questions about your website design and how you can increase traffic levels, get in touch with us and we'll get things going!