Local SEO services are designed to get your website to rank well in your area. As a result, clients see an increase in website visitors, leads and sales. SEO is not a guessing game, we have a process that works so you can count on positive results. In short, the more time and effort put in, the better the rankings. We specialize in SEO for garage door companies, paving contractors and other local service providers to compete and dominate the rankings in their local markets.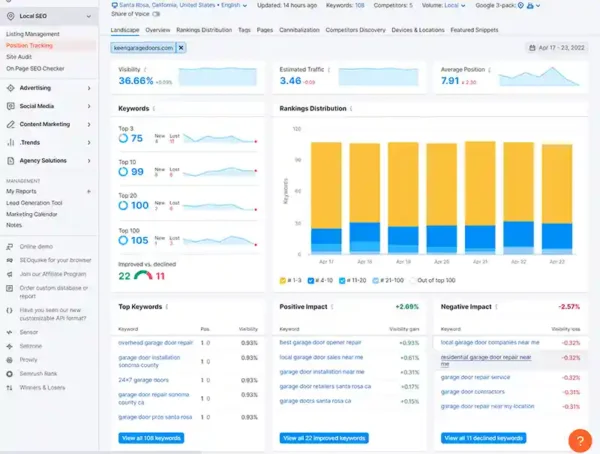 Providing local SEO services as part of our digital marketing is what we do.  We use state of the art tools and "white hat" strategies so you don't run into trouble with Google. As a result, we are the local SEO services company many local businesses have come to depend on.
Why Choose Techeffex as Your Local SEO Company?
Affordable Local SEO Services
We offer expert level search engine optimization service at a fair price point so you can count on value. How? Simple – we don't outsource ANY part of our work, it's all done in-house. As a result, our costs are lower and we pass the savings on to you. We do it all including:
Expert local SEO services
Directory listings including Google Business Profile
Marketing strategies
Business consultation
Hosting set up and optimization
Website performance optimization
Well written content with proper spelling and grammar (yeah, it's a thing)
With Techeffex, your SEO expert handles all your digital marketing needs so you have one point of contact. You're not paying for office rent, snacks and coffee service – just SEO. So with our tools, technical skills and marketing know-how, you get a lot of bang for your buck. As a result, you'll see a boost in traffic, higher rankings and more sales for less than the other guys.
We Are SEO Experts
We've been providing digital marketing for over 15 years so you can count results from the SEO experts at Techeffex. We understand the Bay Area market and use that knowledge in your local SEO campaign. Get in touch now to boost your Google rankings and get more traffic to your website!