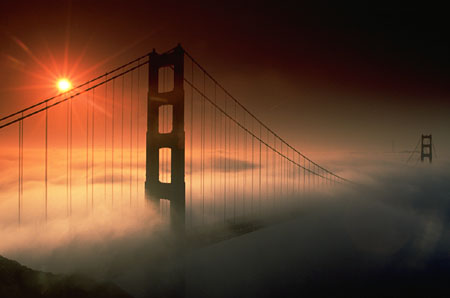 The web design Marin business owners choose has to represent a balance of sophistication with an earthy grass roots feel. Marin county has a wealthy consumer base but they are very in tune with the environment and other progressive issues. A website for any Marin business must be artistic without being pretentious.
WordPress Web Designs
Marin web design clients looking for a budget friendly solution often choose the WordPress platform for their websites. WordPress offers plenty of design options and functions and the website hosting is usually quite affordable. We are experts on the WordPress platform so you can count on us to get the job done right.
Custom Marin Website Designs
If you're looking for a little more horsepower and performance from your website, a full custom web design might be right for you. Full custom web designs don't have all the layers of a WordPress site that can impact performance. When combined with a dedicated cloud hosting solution like Amazon's AWS, full custom websites score the highest marks with Google's performance metrics improving user experience and SEO.
eCommerce Website Designs
We have extensive experience building and maintaining high performing eCommerce websites. This includes BigCommerce, Shopify and WooCommerce for WordPress. From a few products or services to 1000s of SKUs, we can help find the right platform to match your needs and budget.
Web Design Maintenance
Any Marin web design is going to require maintenance from time to time. Our maintenance services are affordable and we have a reputation of being very quick to respond to our client's needs. Websites require ongoing updates and edits to remain competitive in a tough online environment. We offer website maintenance services that are affordable and keep your website in top shape so you can keep up with your competition.
Marin SEO
All our Marin web designs come with outstanding SEO right out of the box so that's a good start. Proper use of tags, optimized keyword density and other on-page SEO is standard with every site. In addition, we have a wealth of experience with SEO that can help you make the most of your website so you get maximum site traffic.
Achieving this balance in any new web design or eCommerce platform is the value that Techeffex brings to the table. We are from the San Francisco north bay area and we understand the nuances between Sausalito and San Rafael, Mill Valley and Novato or Stinson Beach and Larkspur. Just as we have micro climates in the north bay, so too do we have micro markets. Understanding these subtleties and incorporating them into an effective online marketing or social media campaign can mean the difference between success and failure.