Are You Getting The Most From Your Facebook Marketing?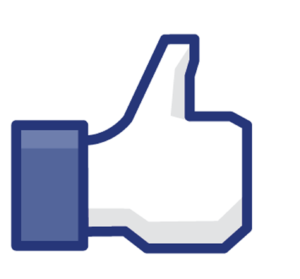 Facebook is one of the most cost effective marketing platforms available today. With a huge number of users all over the world, it is a marketing opportunity no business should pass up. Apart from the advertising options available, it is entirely free. Like most things, the more you put in, the more you get out. Here are some suggestions to help you get the most from your Facebook Marketing efforts:
Add Like Buttons
With Facebook Marketing, having a lot of Page Likes is the goal. These are your "Fans" or audience, the bigger the better. When you post something on your page, it shows up in your fan's newsfeeds. If the post is interesting to them, they may like it, comment or share it. When they share, then your post can reach many more people. This is the "viral" effect and the real beauty of social media.
So to build page likes, you want to provide internet users as many opportunities as possible to like your page. Adding a like button on your website is pretty easy. Here's a link to the Facebook guide for this: https://developers.facebook.com/docs/plugins/like-button. If you need help with this, contact your developer or even better, contact Techeffex!
Schedule Posts – Often
Many business owners who are new to Facebook Marketing find generating engaging posts to be a frustrating use of time. Posting once a day is not too often – but taking the time to do so every day can be a challenge. Facebook provides a publishing tool that allows page admins to schedule posts ahead of time. Using this tool, the admin can queue up posts for the next week or whatever period makes sense. You can also schedule what time of day the post is published. This allows some trial and error to see which days and times, as well as post content, work best. Here's how to schedule a post:
Enter your post content as normal at the top of your business page timeline.
Click the "Down Arrow" next to Publish and select Schedule.
Fill in the Publishing date and time in the dialog box that pops up.
Click Schedule.
Now repeat for as many posts as you like and you're good to go!
Boost Posts
Boosting a post essentially turns your post into a Facebook Ad. Let's say you write a post about a great new product you're launching. While your page fans will see it, you might want to extend the reach to some Facebook users who aren't (yet) a page fan. For a fee, you can target a demographic of your choosing including gender, location, interests and more. You also set a daily budget and arun length and presto, you are now advertising on Facebook. The nice thing with Facebook Ads is that you can try it our for very little money. You pay per ad (post) impression and can set a daily budget. So you may want to try boosting your post for a week say, with a maximum daily budget of $10. After a week and $70 or so, you can judge for yourself if it is worth it.
Fill Out Your Page Information
This may seem obvious, but we see a lot of Facebook business pages that are not completely filled out or missing important information. Make sure you do the following as a minimum to help with your Facebook Marketing:
Add a quality cover image. Make sure it is of adequate resolution and size and represents your business well. Click the camera icon on the lower right of the cover image to add or update.
Add a quality thumbnail picture at the upper left. This image will be seen as a thumbnail with your posts, so make sure it looks good when it is presented in a small form factor (like a logo).
Hover over the More pull down and select "Edit Page Info". Fill in as much as you can, the more the better.
Like Other Pages
This is a good way to network and gain some page likes of your own. There 2 ways to like other business pages:
Visit the business page you want to like and hover over the More dropdown. Select "Like as Your Page" and choose the business page you want to like as
When viewing your business page on a desktop, click on "See Pages Feed" in the right hand column. This brings up a newsfeed of pages you like. Click on the green button at the top that says "Like Other Pages" and search for pages you want to like.
These are just a few suggestions for getting more from your Facebook Marketing efforts. Facebook has a lot going on under the hood and the more you know the better. Don't be afraid to try things out, it can be a surprisingly cost-effective way to promote your brand and business.