What Is Search Engine Optimization?
So you've finally laid out the money to get a great looking professional website.   This website represents your business and includes everything a prospective client could ever want to know about your company: location, products, service, pricing and more.  Just sit back and watch sales take off, right?  Well, maybe and maybe not. If your prospective customers don't find your website when they do a search on Google, Yahoo or Bing, then all your hard efforts won't pay off.  It's like having a state of the art retail store in the middle of nowhere. No traffic – no sales.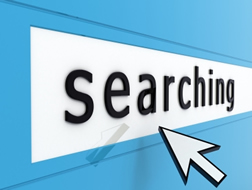 Search engine ranking refers to the order in which listings are displayed when you perform a search on some keyword or phrase on a search engine such as Google or Yahoo.  The first listing is "ranked" number one, the second listing is number two and so on. The search engines will normally return millions of listings, but most internet users never look beyond the first or second page.  If your site doesn't show up on these first pages, then most users will not find your site.
Search Engine Optimization (SEO) is the process by which you enhance your website's search engine ranking by emphasizing keywords relevant to your product or service.  There are a number of techniques that can be used to improve search engine ranking including adding more keywords to your website text, optimizing the hidden HTML tags in the page header, including keywords in the page title and more.  Many of these techniques are easy to implement if you are familiar with HTML.  If not, consult your website developer and ask them to optimize your website to improve your rankings. As more and more businesses go online, it is becoming imperative that your website is Search Engine Optimized allowing your business to standout in the search listings.
In addition to optimizations you make on your website content and structure, building inbound links to your site also has a significant impact on your site's ranking. The thinking behind the value of inbound links has to do with what Google refers to as "importance". If a site with a high pageRank links to your site, Google interprets this as an endorsement of your content. So the more inbound links to your site from other high ranking sites, the better.
Not too long ago, this would be the end of this discussion, but since Google's now infamous Penguin search algorithm update, the "quality" of these inbound links now matters greatly. Not too long ago, website owners and "black hat" SEO providers would pay for a link to their site from directories whose sole purpose was to boost rankings. Often referred to as link farms, these sort of links can now incur a penalty with Google ranking that can be hard to recover from.
So while building links is a legitimate strategy, care must be take to use only legitimate, quality links from reputable sites.