Are You Nuts!? Writing Quality Content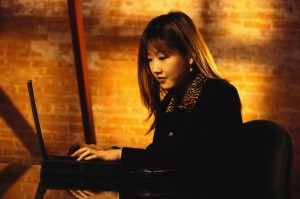 A successful content marketing campaign results in one simple thing: people, and I mean humans, reading your content. The days of optimizing your content for search engines are behind us. For your content to help with your goals, it must be unique and useful to your readers.
The two basic elements of your content are "what" you write about and "how" you write. The "what" part is typically going to relate to your area of expertise or interest. The "how" part is much more dynamic and is how you can define yourself as an author. It might be tempting to write in a dry, professional manner, but will this appeal to your readers? Perhaps a little attitude or humor might make the content more engaging or entertaiing. The "how" is about finding your voice, how you want to project yourself as an author and/or a business.
Titles and Headings
Admit it, the title of this post grabbed your attention, at least a little. Titles and headings are an important part of an author's toolbox. They standout naturally and they are a great way of establishing not only the content contained within, but the tone of the writing itself. This post could have just as easily been titled "Writing Quality Content" (yawn…) just like so many other posts covering the same topic. But opening with a question immediately invites participation, the nature of the question has some shock value and the exclamation gives it some volume.
Remember, the goal is to get people to read your content. You don't have to get carried away, but don't be afraid to get creative.
Format
Format refers to many elements of your content as they combine to form an overall feel. This web page as an example, has a certain format. There is the font choice, colors, layout and more. Your content then has format as well and the elements may consist of similar things. Keep in mind that most readers on the internet have a very short attention span. A huge block of text is turnoff for most readers. Content should be "scannable", that is, readers should be able to quickly navigate what you have written to find that which interests them. Try using the following:
lists
bold type or underline to highlight keywords
shorter paragraphs
borders and boxes
hyperlinks (as appropriate)
images
These elements will break up the content and provide motivation to read more of your content – that is, when a reader sees an upcoming list or image or some sort of break, they feel a sense of having something to look forward to – a break from all that reading!
Originality
I refer to originality here in the context of the author's voice. When someone reads your content, do they recognize the author by the tone? Do you provide a fun writing style with a few witty remarks thrown in? Many, many people may espouse the virtues of well written content, but wouldn't it be nice to get a chuckle out of it as well? You are far more likely to remember the content and more importantly, you will be more likely to read more from that author and share it on social networks. (Oops, I better tell a joke here. A guy, a horse and a chicken walk into a bar…)
Wrapping It Up
If you are lucky enough to be one of very few people writing about your subject, then you don't need to worry too much about "how" you write. But if you are like most of us, you have to find a way for your voice to be heard. Don't be afraid to let your personality shine through in your writing – as people get to know you, they will want to hear more from YOU and not just your subject matter.